NEXT Special Zenith Batch Starts
Register or call now!
Enter your details and register for upto 100% Scholarship Test!
Events
upcoming at Origence Educare
What Our Students Say
Know how our students describe their experience at Origence Educare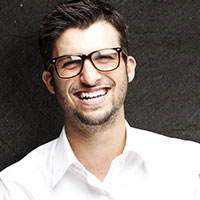 "Amazing environment of competition & brilliant faculty team. If anyone really wants to study and succeed in IIT, then Origence is the best option in Varanasi. This is not just an institute for studying, but it also helps in improving your life skills and self-confidence."
"In Origence we not only get knowledge but we also get motivation to steadily walk towards our future. This is possible only with help of the teachers. They help us as our family members do. Thank you Origence…"
Studying in Origence is just like learning a new way of life. Here I got such lessons which not just helped me for IIT-JEE but lessons which are for lifetime. 'ORIGENCE', this word gives you the real power to succeed for your life.
 

</div>
Teachers of Origence do not just teach but also guide and prepare us not only for engineering but for life ...
 

</div>
"I learnt a lot from this coaching. The best teaching faculty of Varanasi. Everything is just awesome."
Abhishek Singh
Front-end Developer
I learnt about everything in origence. I was a student of 2015 batch. Origence is the best coaching and the teachers are amazing. "Sir mai aap sbhi logon se bhut kuchh sikha hun. Meri life ka ab tak ka sbse best samay Origence me bitaya gaya samay tha."
Subscribe now and receive weekly newsletter with educational materials, new courses, interesting posts, popular books and much more!