How to Prepare for IIT (JEE MAIN & Advanced)-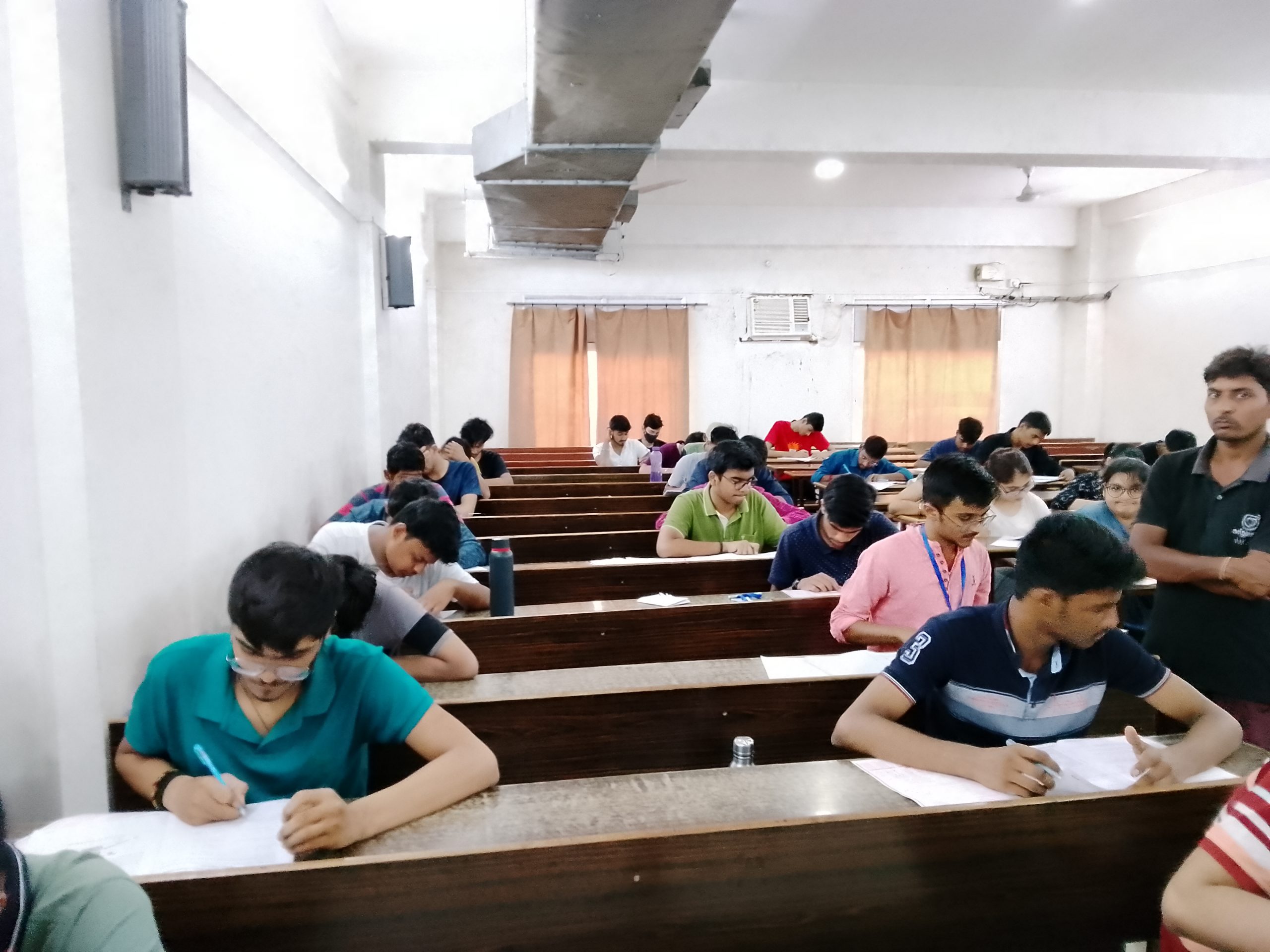 When you are done with your 10th Board Examination and now you have to choose which stream you want to go in. What subjects are you going to take and Which stream will be right for you is a daunting task. After a lot of thought, discussion, and brainstorming, you finally decide on the field you want to pursue a career.
And if you choose the path of JEE, then the very next step is looking for Coaching because you have to prepare for IIT. You need to find a coaching institute that specialises in preparation for IIT and also has a legacy of outstanding results.
Origence is one of the best JEE institutes in Varanasi that has been producing IIT toppers for the last 7 years.
How do I Prepare for IIT?
Getting into IITs is the dream of every JEE aspirant, and this is where the role of coaching comes into play. We at Origence act like your path guide and provide you with study materials, guidance, motivation, doubt-solving strategies, etc.
The Indian Institutes of Technology (IITs) and the National Institutes of Technology (NITs) are renowned for their excellence in engineering degrees. Securing admission into these prestigious institutions requires acing the Joint Entrance Examination (JEE) MAIN and Advanced. However, with the right steps and dedication, you can navigate this challenging journey and achieve your dream.
Right Steps to Prepare for IIT
The very first step is to make up your mind and set a clear goal. Define your goal clearly; do not set unachievable goals. You know yourself and your potential; act accordingly!
At Origence, our aim is not just to help you prepare for IIT but also to prepare you for a successful career ahead. With our comprehensive coaching programme and your determination, there is no limit to what you can achieve. We understand that the JEE is a highly competitive exam, and we want to ensure that you are fully equipped to tackle it with confidence.
It is important to have a strong foundation in Mathematics, Physics, and Chemistry, as these subjects form the core of the JEE syllabus. Our programme focuses on strengthening these foundational concepts and building problem-solving skills through rigorous practice sessions and mock tests.
We believe in a personalised approach, understanding each student's strengths and weaknesses and tailoring our teaching methods accordingly. Our experienced faculty members, who are themselves IIT-BHU alumni, bring their expertise and insights to the classroom, ensuring that you receive the best guidance possible
A Comprehensive Approach to Prepare for IIT
Understand the Exam Pattern and Syllabus: It is important to familiarise yourself with the JEE exam format and syllabus before starting to prepare for IIT. The exam consists of two stages: JEE MAIN and JEE Advanced. JEE MAIN is conducted by the National Testing Agency (NTA) and serves as a qualifying round for JEE Advanced. For JEE MAIN, there are Two attempts: the first is in January, and the second is in April. For JEE Advanced, the best percentile is taken into account. Understanding the weightage of topics, the types of questions, and the marking scheme will help you plan your preparation accordingly.
Create a Study Schedule: To cover the vast syllabus and prepare for IIT, it is essential to create a well-structured study schedule. Allocate dedicated time slots for each subject, including Mathematics, Physics, and Chemistry. Divide your study sessions into smaller, manageable segments and ensure you cover all topics evenly. Remember to include regular breaks for refreshments and to maintain focus during the prepare for IIT.
Strengthen Your Basics: Before diving into complex concepts, it is crucial to have a strong foundation in the basics. The basics are the foundation during the prepare for IIT. Develop the habit of reading NCERT thoroughly (because 60-70% of the questions in the JEE paper are mainly from NCERT) and understanding the concepts behind each topic and after that take from help of coaching material to broaden those concepts. Practice solving basic problems to reinforce understanding, and then move on to the materials and PYQs for more practice. And if you come across any doubts or difficulties, we are here to help you. Our experienced faculty members are experts in their respective fields and will guide you through all the necessary topics in depth.
Practice Regularly: While the prepare for IIT, practising regularly is the key to excelling. Solve a variety of problems, including questions in the material provided to you, previous years' question papers, and mock tests, to develop problem-solving skills and time management. As you progress, gradually increase the difficulty level of the questions.
Time Management: Time is a key element. During the exam, managing time under pressure plays the key factor so it is important to develop a strategy for tackling each section within the allotted time. It can happen only by practising past year papers and mock tests that will help you identify your strengths and weaknesses and work on improving them. We at Origence, understand the importance of time management during the preparation phase, which is why we provide you with effective strategies to optimise your study schedule and make the most of your time. We also emphasise the significance of self-discipline and consistent hard work, as these qualities are essential for success of competitive exam.
Seek Guidance: It is sometimes overwhelming during the prepare for IIT. It is crucial to seek guidance and support from teachers or seniors who have successfully cleared the examination. At Origence, you will have a structured learning environment, guidance from the expert faculty, and peer interaction.
Revision and Mock Tests: Revision plays a vital role in consolidating knowledge and helping you prepare for IIT. Set aside dedicated time for revision, focusing on important concepts, weak concepts, and formulas. Create a timetable and regularly attempt full-length mock tests to simulate the actual exam environment. Analyse your performance, identify your weaknesses, discuss them with the faculty at Origence, and work on them. This process will help you improve your speed, accuracy, and exam temperament, plus build up your confidence as you prepare for IIT.
Stay Motivated: The journey towards JEE is long and demanding. It is essential to stay motivated and maintain a healthy balance. Take breaks, pursue hobbies, and spend time with friends and family to refresh yourself. Stay positive and believe in your abilities. Surround yourself with like-minded people who share your aspirations and can provide support during challenging times.
Tips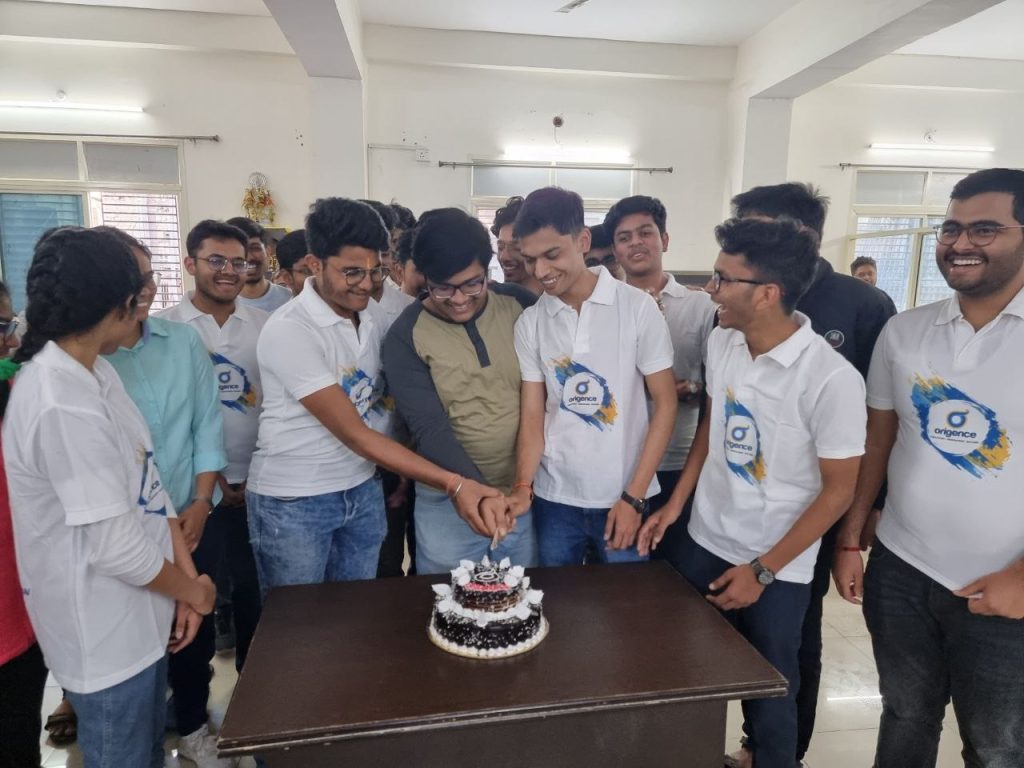 Remember to celebrate your small victories along the way and acknowledge the progress you have made. It's easy to get overwhelmed by the vast syllabus and intense competition, but staying motivated will help you stay focused and determined.
Remind yourself of your goals, why you started this journey in the first place, and why you chose to Prepare for IIT. Visualise your success and keep pushing yourself to achieve it. Remember that failures are a part of any journey, but it's how you bounce back from them that matters. Stay resilient and learn from your mistakes.
Additionally, we believe in small batch size and provide personalised doubt-solving sessions to address any doubts related to topics or questions because every student's doubt and learning pace is different.
Our state-of-the-art facilities and resources further enhance your learning experience, ensuring that you have access to all the tools necessary for success. With our holistic approach to education, we focus on academic excellence and developing your critical thinking skills, problem-solving abilities, and overall personality development.
We believe that a well-rounded education is key to achieving long-term success in any field.
Conclusion
All these tips are like small steps that will help you to prepare for IIT. At Origence, we understand the competition, the syllabus, the pressure and the challenges that come with the prepare for IIT. That's why we offer comprehensive study materials, small batch size, expert guidance, and personalised support to help you achieve your full potential.
Our experienced faculty members are dedicated to providing you with the best possible learning experience. We provide the mock tests and practise questions to help you track your progress and identify areas that need improvement.
Cracking JEE Main and Advanced requires a combination of hard work, determination, and a well-rounded personality. With the right guidance and support from Origence, you can achieve it. Your overall well-being is crucial for performing at your best during the preparation phase as well as on exam day.
In addition to academic preparation, it's also important to focus on your overall development as a person. Participating in extracurricular activities, volunteering for social causes, and pursuing hobbies can help you build a well-rounded personality that is essential for success in any field.
At Origence, we encourage our students to pursue their interests outside of academics. Our goal is to ensure that you not only excel in your exams but also thrive in all aspects of your life. With self-belief, dedication, and the courage to pursue your dreams, you can soar to great heights at IIT. Embrace the opportunity to join Origence and Prepare for IIT, your ultimate companion in achieving excellence. Benefit from our unwavering support and cutting-edge teaching methods as you embark on the path to success!