Why Consider Origence Over Other JEE Institutes in 2023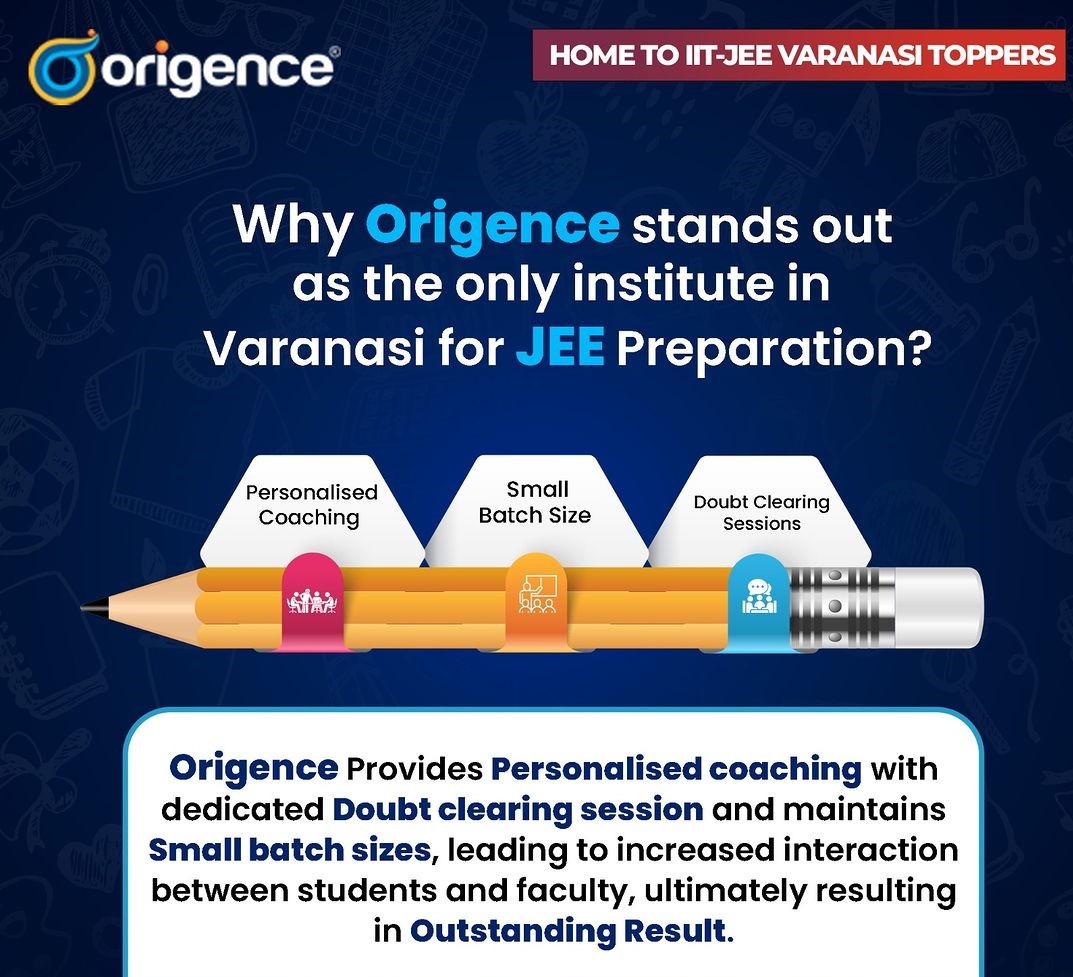 Choosing the right coaching institute for JEE (Joint Entrance Examination) preparation plays a crucial role in shaping the future of aspiring engineers. Varanasi, a city known for its cultural heritage and spiritual significance, has emerged as a hub for JEE coaching institutes.
Among these, Origence stands out as a premier coaching institute that offers a thorough and cutting-edge method of JEE preparation. For seven years in a row, Origence has been producing Varanasi's IIT Toppers. Not just for the JEE but also for board exams. This is why students in Varanasi choose Origence over other JEE Institutes.
Origence has produced the Varanasi city topper with 99.94 (Aryan Rai) in JEE Mains (Session 1). Their success is not limited to this exam alone, as they have also made their student excelled in 12th board exams. Ayush Mani Tripathi, the city topper of Varanasi, achieved an impressive score of 97.8% in the 12th board exams with a focus on physics, chemistry, and mathematics (PCM).
Origence Over Other JEE Institutes
Origene with its team of experienced and dedicated faculty members, has been important in helping countless students achieve their dream of securing admission into the top engineering colleges in India. These achievements speak volumes about the dedication and hard work put in by these students.
It is clear that they possess a strong foundation in these subjects and are well-equipped to pursue further studies in the field of science and technology. With such bright minds leading the way, we can expect great things from them in the future.
Origence's unique teaching method, which combines traditional classroom lectures with online resources and practical training sessions, has proven to be highly effective in enhancing students' problem-solving skills and critical thinking abilities.
In addition, Origence provides personalised attention to each student, ensuring that they receive the support and guidance they need to succeed. All these facilities make students to choose Origence over other JEE Institutes because no other coaching it able to provide all these facilities efficiently.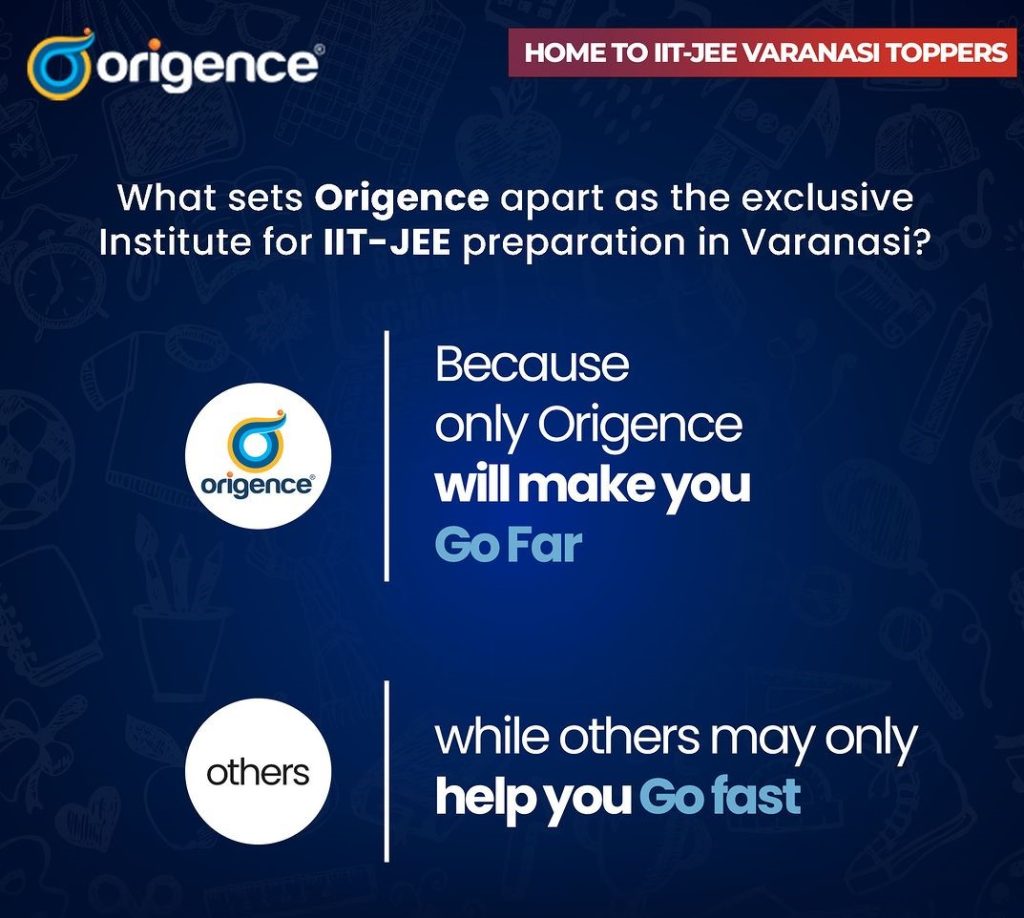 Reasons Why You Should Consider Origence Over Other JEE Institutes:
Proven Track Record: Origence boasts a remarkable track record of consistently producing successful JEE candidates for 7 years. Over the years, numerous students from Origence have secured top ranks in the JEE and gained admissions into prestigious engineering colleges across India. This year also the Varanasi topper is from the Origence that scored 99.94 (Aryan Rai)in JEE Mains.
Not only in JEE but also in the 12th board exams achieved an impressive score of 97.8%. The institute's commitment to excellence and its focus on producing exceptional results make it a trusted choice for JEE aspirants. That's motivates students to choose Origence Over Other JEE Institutes.
Experienced Faculty: Origence takes pride in its exceptional team of highly experienced and dedicated faculty members. The institute handpicks its faculty through a rigorous selection process, ensuring that only the best educators guide the students. The faculty are mostly B.Tech. from IIT BHU; some are Msc. and B.Sc. too from renewed universities, so indeed, yes, they have a vast knowledge of their subjects, which they always try to impart to students.
The faculty members at Origence possess in-depth subject knowledge and have a proven ability to simplify complex concepts. Their expertise helps students build a strong foundation and gain a competitive edge in the JEE examination and give students to choose Origence Over Other JEE Institutes.
Doubt-Clearing Sessions: Clearing doubts is essential for comprehensive learning and building conceptual clarity. Origence offers dedicated doubt clearing sessions where students can seek guidance from faculty members and clarify their doubts. These sessions provide a supportive environment for students to address their queries and strengthen their understanding of challenging topics.
It give students such a huge advantage and support and makes to come to Origence Over Other JEE Institutes. The availability of such sessions ensures that no student lags behind due to unresolved doubts.
Individual Attention and Counseling: Origence believes in providing personalized attention to its students. The institute maintains small batch sizes, ensuring that each student receives individual attention from the faculty. This personalized approach enables the faculty to understand the specific needs of each student and provide tailored guidance.
It acts as a backing for the students and provide reason to choose Origence Over Other JEE Institutes. Moreover, Origence offers counseling sessions to students, guiding them on career choices, exam strategies, and college admissions, thereby nurturing their overall development.
Customized Study Material: One of the key differentiators of Origence is its meticulously crafted study material. The institute understands that every student is unique and has different learning needs. The study material package covers the entire JEE syllabus, as well as a focus on the 12th Board so that students can perform well in their 12th examinations and also crack competitive exams with high marks.
To address this, Origence provides personalized study material that caters to individual requirements. The study material is comprehensive, up-to-date, and designed to cover the entire JEE syllabus. It is also enriched with practice questions and solved examples, enabling students to reinforce their understanding of the concepts. And in the fast pace world where students can manage boards and JEE easily give them as a strong reason to choose Origence Over Other JEE Institutes.
Comprehensive Test Series: To prepare students for the JEE examination, Origence provides a comprehensive test series that covers the entire syllabus. The test series comprises full-length mock tests, subject-wise tests, and previous years' question papers. Solving these tests not only familiarizes students with the exam pattern but also helps them develop effective time management and problem-solving skills. The performance analysis of these tests assists students in identifying their weak areas and strategizing their revision plan accordingly. And students can learn according to their own pace which is a huge advantage in this competitive world and this extra support make students select Origence Over Other JEE Institutes.
Regular Assessments and Feedback: Effective assessment plays a pivotal role in JEE preparation. Origence conducts regular assessments, including weekly tests, mock examinations, and topic-wise quizzes, to evaluate the students' progress. These assessments are designed to simulate the JEE exam environment, enabling students to gauge their performance and identify areas of improvement. Additionally, the institute provides detailed feedback and performance analysis, helping students to focus on their strengths and weaknesses.
Infrastructure: Origence's up-to-date infrastructure offers students a comfortable learning environment. The institute is equipped with well-designed classrooms, modern teaching aids, well-stocked libraries, and dedicated study areas. The availability of advanced technology and resources ensures that students have access to the best learning facilities, enabling them to make the most of their JEE preparation journey.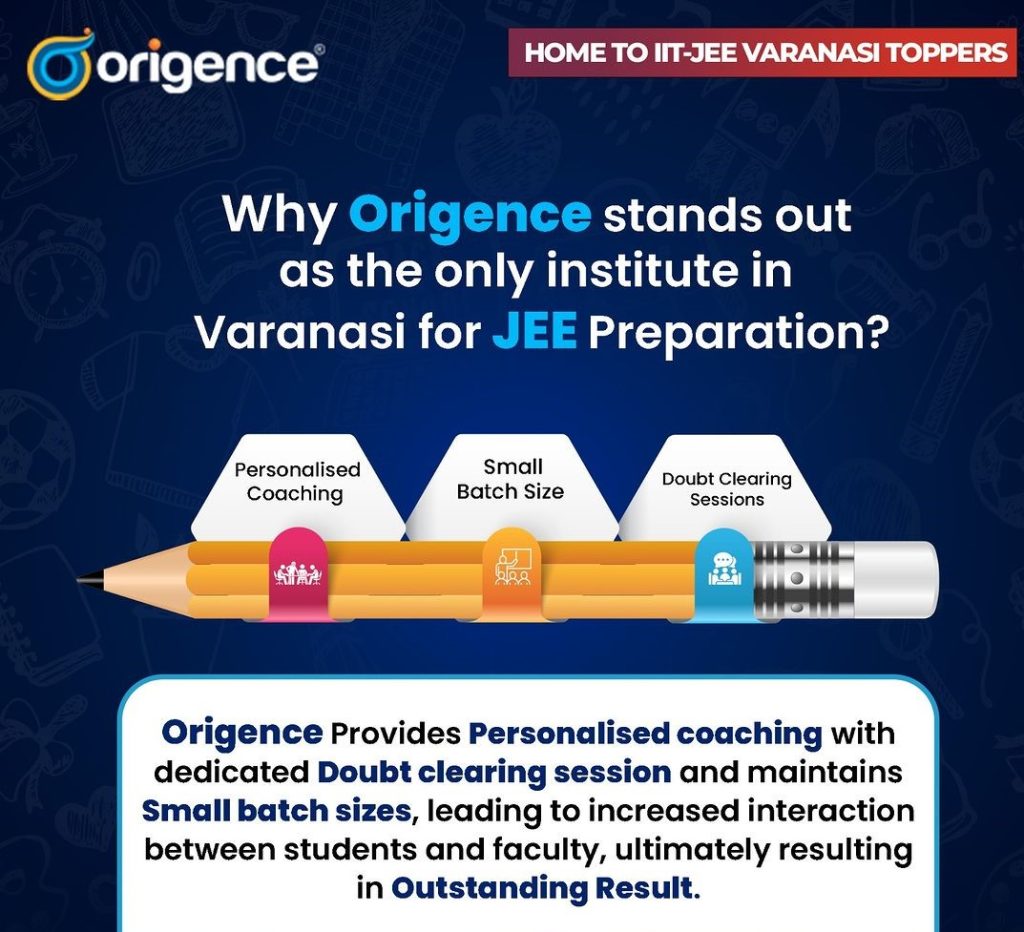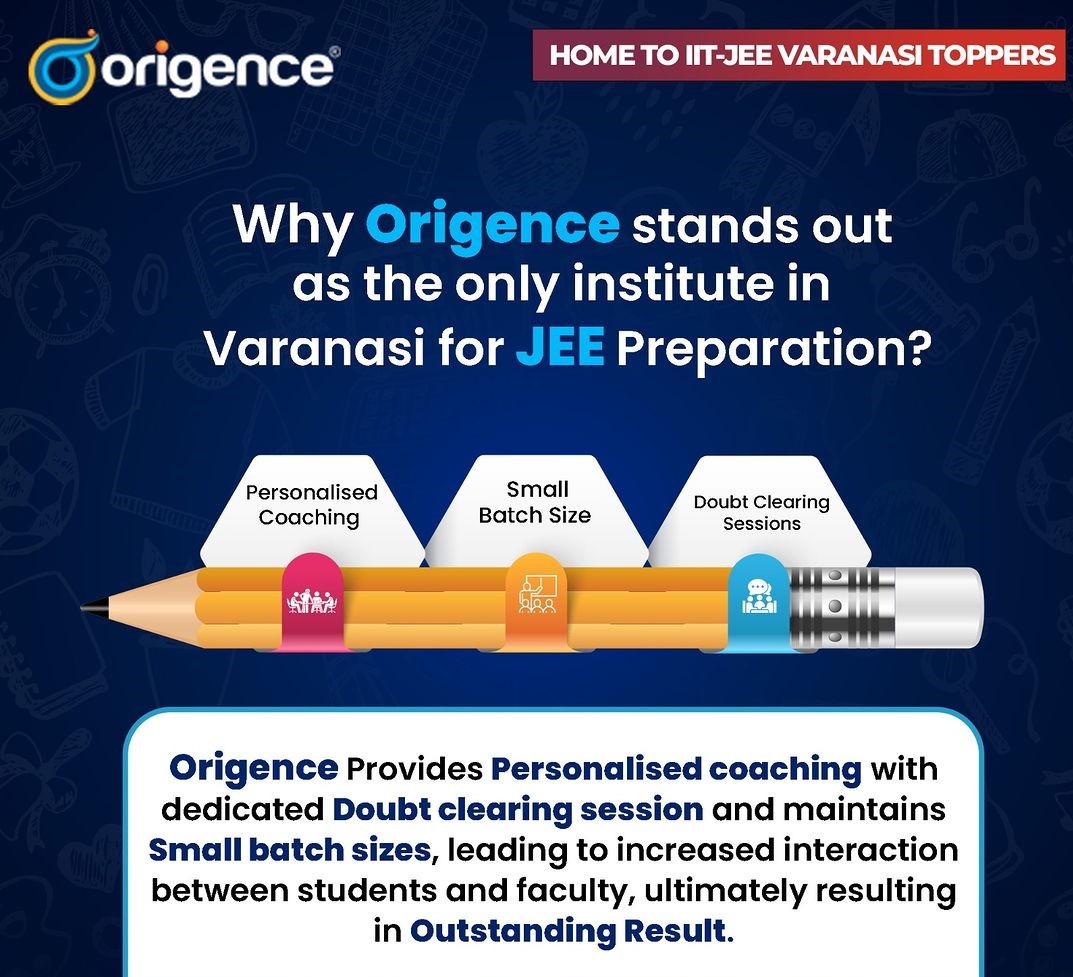 Wrapping Up:
Origence stands out as a premier JEE coaching institute in Varanasi due to its proven track record, experienced faculty, customised study material, innovative teaching methodology, regular assessments, doubt-clearing sessions, comprehensive test series, individual attention, and even the infrastructure.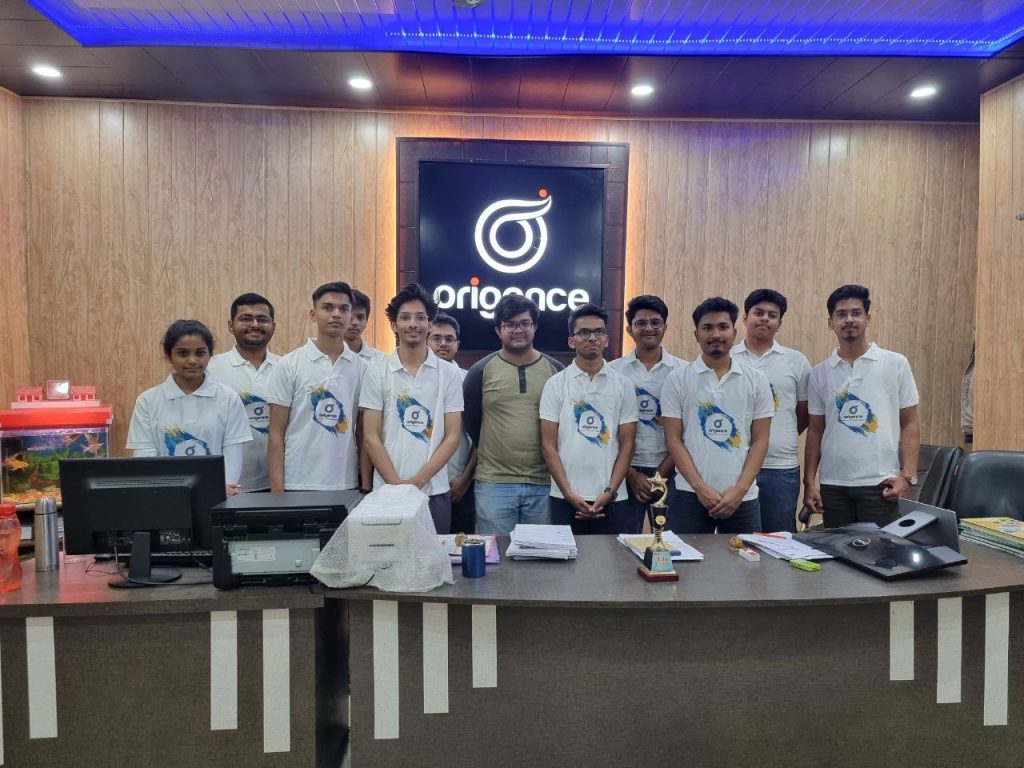 WHY Origence Over Other JEE Institutes? Because the institute is dedicated to providing its students with the best possible learning experience, and its facilities are designed to help them achieve their goals. With a focus on personalised attention and a commitment to excellence, Origence has become a trusted name in JEE coaching in Varanasi. Origence has proven itself not only through its excellent teaching style and personal attention to students but also through results and providing the Varanasi Topper.
Its qualified faculty members are well-equipped to guide students through every step of their preparation journey, from conceptual understanding to problem-solving skills. The customised study material and innovative teaching methodology ensure that each student receives individualised attention and is able to progress at their own pace. Regular assessments and doubt-clearing sessions help students stay on track, while the comprehensive test series prepares them for the actual exam.
By choosing Origence, JEE aspirants can receive the necessary guidance, support, and resources to secure admission into top engineering colleges. Students receive not only top-quality coaching but also the necessary guidance and support to excel in their JEE examination and in their 12th boards as well. The institute's focus on individualised attention and performance analysis helps students develop a strong foundation in core subjects and improves their chances of success.
Additionally, the mentorship programmes and extracurricular activities foster a well-rounded personality, preparing students for the challenges they may face in their engineering careers.
So, if you're considering JEE coaching in Varanasi, Origence should be at the top of your list and you should consider Origence Over Other JEE Institutes.